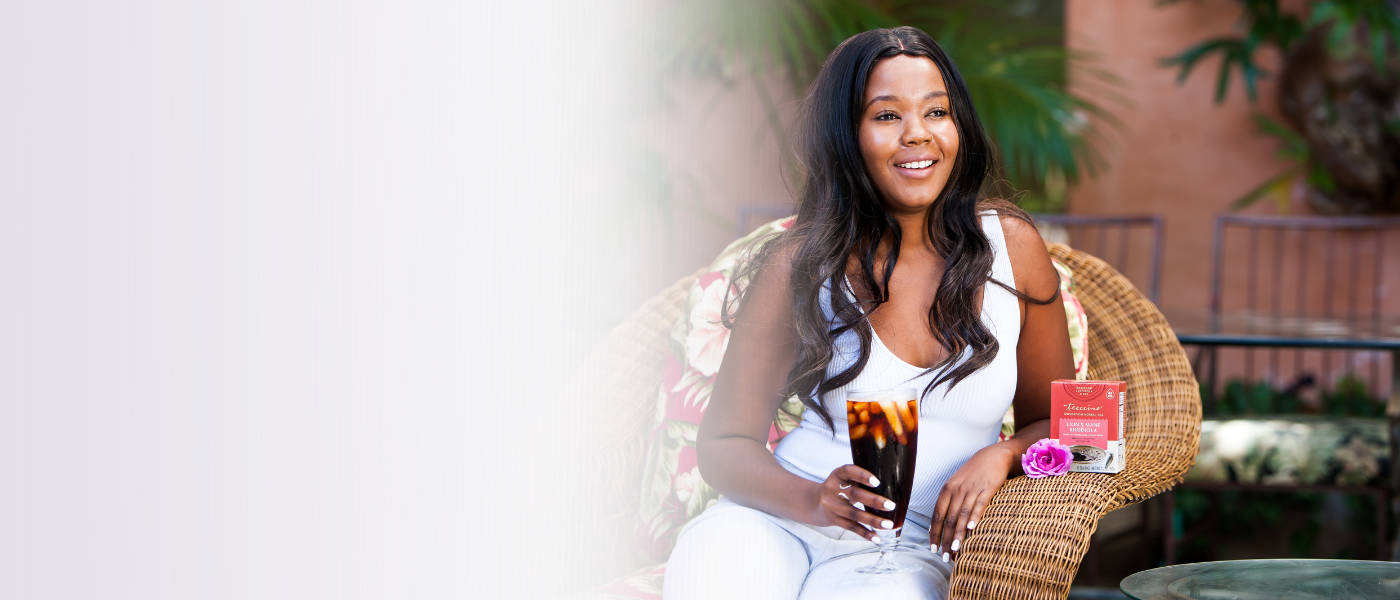 No more jitters !
I switched from highend gourmet coffee in December of 2014. Don't miss it one bit. My favorite
combination is 2/3 Almond Amarreto & 1/3 Orange. Not only a great flavor, but my tummy is happy to.
Teeccino for a recovering cancer patient
In 2013 as I was recovering from a stem cell transplant and could not eat very much, and trying to avoid acidic foods/beverages, my daughter had me try Teeccino for the first time. From that day I was sold. No acid, no caffeine and healthy ingredients! It was so easy on my stomach and soothing. My favorite has been the chocolate mint!!! Thanks Teeccino!!!
Great product and thank you!
I have been looking for a long time trying to find something that mimics coffee but without the caffeine and the negative effects on my stomach. I have found the perfect product in your Teeccino Dandelion Dark Roast Organic. It has a smooth coffee like flavor that satisfies my morning craving and yet I can drink it at all hours of the day.
I am hooked
I have tried to learn to drink coffee just to be socialable. At 60 I still had not done so, but I tried a sample of Teeccino and was hooked. I am a health nut person and I not only like the taste and the fact that I can enjoy a cup of something hot but it is sooooooo good for you. That makes me like it even more. So at almost 63 I am still loving it.
Thank you for being Caffeine Free!
Two years ago, I learned that my headaches were caused from drinking Caffeinated tea (I don't drink coffee.) I searched through a lot of different Caffeine Free Tea brands until I found Teeccino! Teeccino has the best flavors! My favorite flavor is Dandelion Caramel Nut. I can drink as much as I want and I don't have to worry about getting sick.
I am going to give my brother a box because his doctor told him that he cannot drink coffee anymore. He's going to love it because it tastes like coffee! Thank you for this tea! Please don't ever discontinue it!