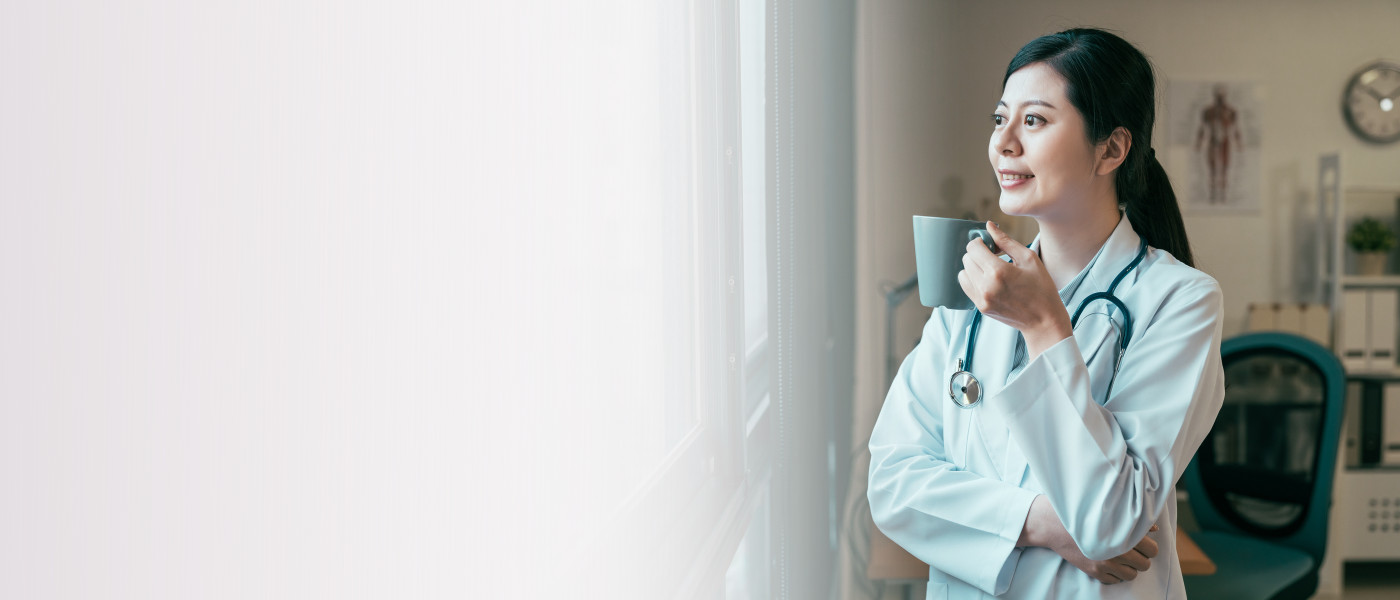 Health Professionals
Recommend Teeccino
My health coach recommended it
My health coach recommended it to me during a detox to cut back on my caffeine. I now drink 75% less coffee and I love the richness of the flavors of teeccino! My husband prefers to mix java with his decaf and enjoys the fact that it's not acidic. Thank you for the great coffee alternative!
So what - I can't have coffee...I can have Teeccino!
I never really developed a taste for coffee. I discovered a sample offer and tried Teeccino this Fall. It has been a delightful journey since! I quickly ordered a sampler and started brewing hot and cold teas. I love the taste and the refreshment hydrating with Teeccino gives me. It provides me with a great drink and a pleasant, subtle aftertaste that does not give me the coffee drinkers nemesis - bad breath. As a nurse I value this most because nurses are with people throughout their work day. The typical coffee stains and coffee breath are not a part of what I provide along with the care I give. Most days now a tall glass of iced Teeccino brew awaits me in my refrigerator...a new flavor every day!
No more acid stomach
My Naturopathic Oncologist turned me on to Teeccino. I was having stomach acid problems post radiation treatments and was told to give up coffee. I had given up so much over the last 3 years so I was not overly anxious to give up something else. I switched over to Teeccino cold turkey and was pleasantly surprised to find that I enjoy the taste and do not miss the caffeine at all! Best of all I can still enjoy my coffee and no more acid stomach!
My ayurvedic practioner recommended Teeccino
A few years ago I started to have problems with my stomach due to the acid in coffee, yet I wasn't enthusiastic about giving up coffee. My ayurvedic practioner suggested teeccino first thing in the morning instead of coffee because of the taste, smell, colors of your product. Voila. What a difference this has made. After a few months of a piping hot cup of teeccino in the morning, I reintroduced one cup of coffee after lunch. My stomach is much calmer as a result. I love the flavors of the teeccino teas. They remind me of coffee but without the painful side effects.
No more caffeine!
My doctors told me to cut out caffeine. You can imagine how devistated I was considering I lived off of coffee!
But when one of my health care professionals said there was a tea that tasted a lot like coffee, I thought I would give it a try. I at first blended it with coffee, then with decaf coffee, and finally just drink it on its own. I have been essentially caffeine free for over one year. I LOVE Teeccino! The health benefits and all the flavors and options, gluten free too, are great to pick from, depending on my mood too!
I feel great without caffeine and drink Teeccino 1-2 times per day. I make it strong in a French press or pour over (tastes better than the tea bags to me) and mix with some foamed almond milk. Yummy!
Thanks Teeccino for your great and healthy product, I'm hooked!
A caffeine-free lifestyle is crucial to good health
My 14 years of experience working in the natural health and raw food fields have shown me that one of the most important steps someone can take to improve their health is to be caffeine-free. Yet, let's be honest, while living in a coffee culture, we all miss the great taste of coffee. Fortunately, Teeccino exists! Before Teeccino, the only coffee substitutes were poor ersatz for the real thing. Ever since Teeccino came out, I've been recommending it to my readers as the ONLY coffee replacement to use. It not only tastes great, but also is super-healthy and coffee-culture friendly. I personally used it to get off coffee, and rave about the new flavors Teeccino puts out on a regular basis.