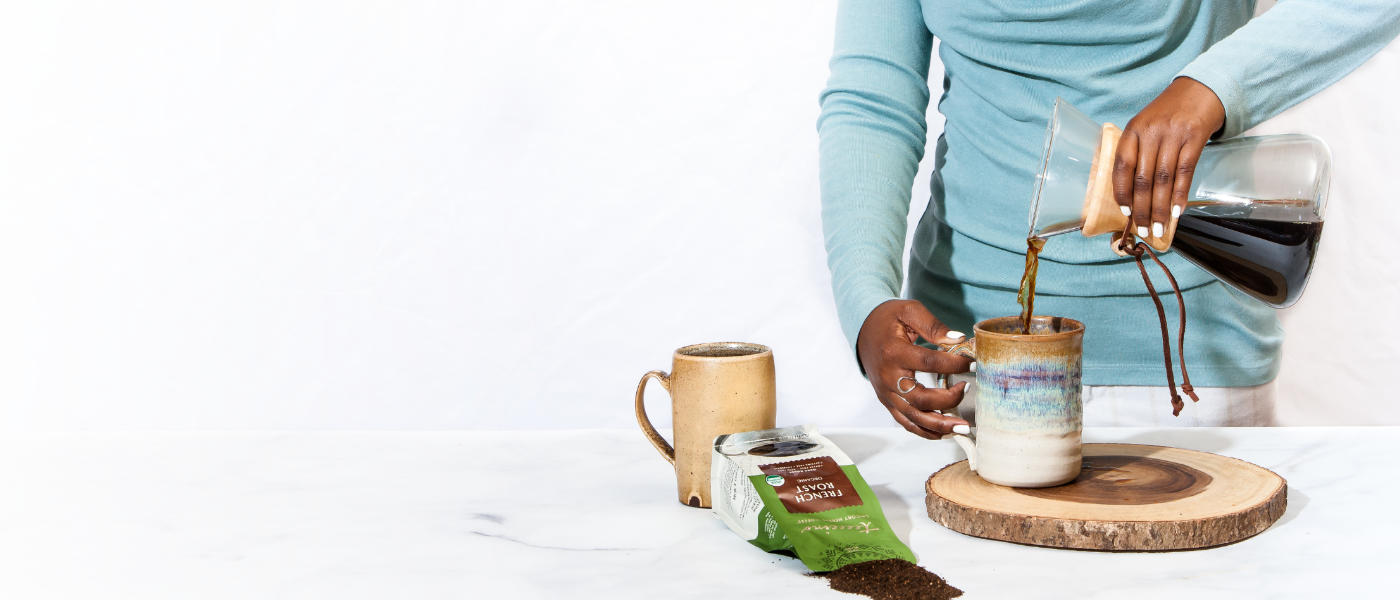 Quitting Coffee with Teeccino
Teeccino has changed my life
I wanted to let you know that your product has improved the quality of my life so much - in fact, it has changed my life! I found an ad for Teeccino in a health magazine and tracked it down at my Whole Foods. I did just what you recommended - I gradually introduced it with my regular coffee and eventually was drinking just Teeccino. I have gotten my mother and 4 of my friends to be believers. My favorite is the Vanilla Nut, my mom loves the Chocolate Mint and everyone else adores Amaretto. I also enjoy the Mocha. I just cannot rave enough about your product. Reducing caffeine was always met with "just try tea". Well, tea is not what coffee drinkers want! I have gradually brought some coffee back into my Teeccino but not nearly what I was drinking before. I just cannot tell you enough how fantastic your product is. I love it and love my life with it. That might sound strange but your product gives me options and a sense of choice instead of being a slave to coffee. Thank you and never stop making it!
Ex coffee drinker
After I was diagnosed with Parkinson's Disease, I had to give up caffeine. I tried many coffee substitutes and Teeccino was, hands down, the absolute best. Vanilla nut is my favorite flavor. I add a little almond milk and stevia. Thanks for a great product!
Quitting Coffee Was EASY
I was able to wean myself off coffee gradually adding Teeccino and simultaneously reducing my coffee quantity. It was so easy and the flavors Teeccino has are delicious! I ended up with zero caffeine headaches by doing this gradually. And whats even better, recently I had a cup of coffee for the heck of it, and I didn't like it anymore! It was way too acidic, and I've found I prefer the Teeccino taste which has a better, fuller flavor. Thank you Teeccino.
Goodbye coffee...Teeccino is here!!
I love coffee, but I was starting to have health issues that coffee seemed to make worse so that time had come where I had to say goodbye to my comforting morning and afternoon pick-me-up. Once I discovered Teecino, I found the perfect alternative! It tastes amazing! Mocha Mint was the first flavour I remember trying. If you are trying to give up Java, give Teecino a shot. I don't think you'll be disappointed :)
Bold and satisfactory like coffee!
Ahhh! It is wonderful to have something as rich and bold as coffee to satisfy cravings without the harsh side affects on my digestive system. I am in love with Teeccino! Such a great creation from that dream of yours! Thank you for sharing. I even enjoy it as a substitute for sugar loaded Boba drinks. . . add some cold frothed milk, coconut sugar and pearls. Wa-la! Such a yummy alternative that is good for my body.
Quit Coffee & No Looking Back!
I thought that I could never break from the bonds of coffee until I stumbled upon Teeccino! This delicious hot beverage has changed my life and my guts for the better! I was addicted to coffee and it was NOT helping my health. My kidneys and adrenal glands were shot and I couldn't sleep well at night. Since I've began drinking Teeccino instead of coffee I am finally sleeping all night! The best part of it all is that I LOVE the taste of teeccino. My favorite flavors are the Dandelion Dark Roast, Coconut, and Vanilla nut. They are bold and the perfect amount of flavor for my morning brew! Just add cream and sugar and enjoy! Thank you for making a delicious healthy coffee alternative that is very beneficial to my immune system. It also gives the added benefit of Inulin which promotes healthy guts, something that is a plus to this girl!! Can't wait to try more flavors!