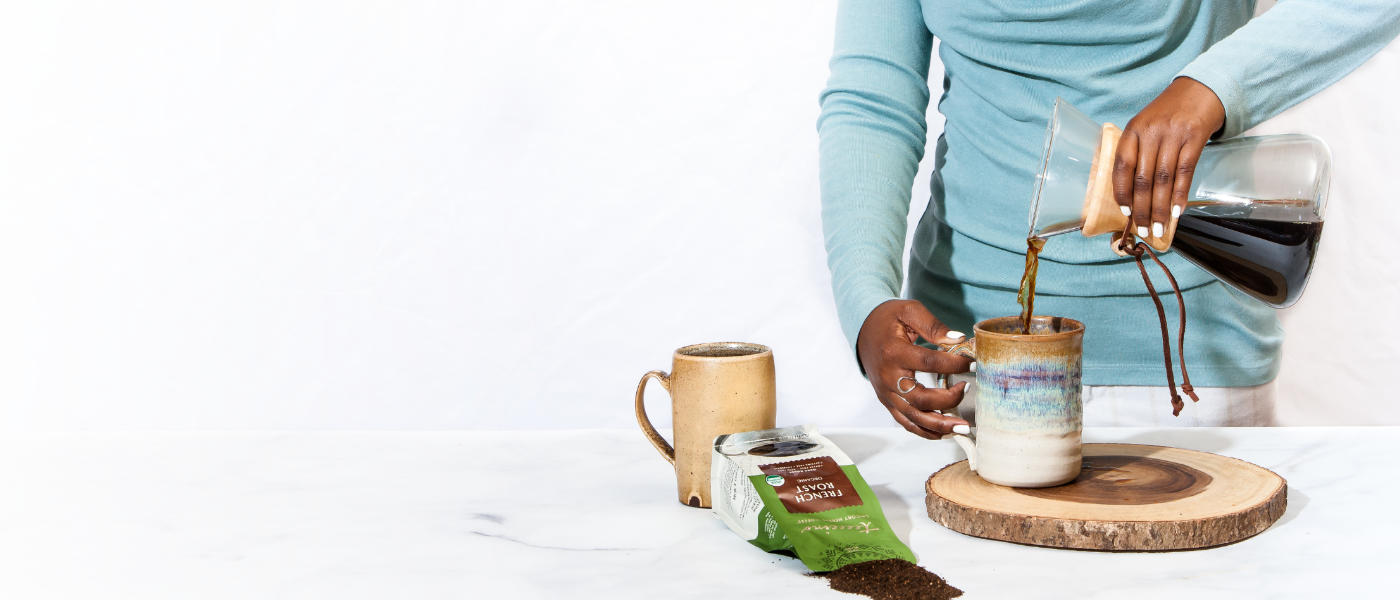 Quitting Coffee with Teeccino
A terrific product
I've been enjoying Teeccino for at least a year now. I tried it as an alternative to my daily coffee fix and I have to say I really don't miss the caffeine at all. In the beginning, I put just a little coffee in with the Teeccino because I was sure it wouldn't taste as good without it. Well, I was quite surprised when I finally got the courage to try it without the added coffee and found it to be excellent! Rich, full-bodied and very satisfying!! My local grocery store, which usually carries it, hasn't had it in for 2 weeks and I've called the store twice and talked to different people to find out what's up. I am waking up every morning now without my Teeccino and it just isn't the same! I even went back to having some coffee and I didn't care for the taste at all. I don't think the store really knows what a great product it is. They have it in the 'health food' section on the bottom shelf where you really have to look for it. I'm going to let them know that it is a terrific product and that they should really carry it and have it right up there with all the other coffees in the coffee section where people can see it and try it out.
So happy with the dark roasted flavors
Well I am a total coffee snob but in February I got word that I can no longer have coffee. I was so bummed about it. Started drinking no caf tea but was not happy with it. A friend told me about Teeccino and I went online and ordered a sampler. I was not thrilled with my 1st choices of tea bags but then tried the dark roast flavors and am now so happy with them. I drink them just like I would coffee and really do like them a lot. I will admit that I MISS my mocha's but so glad I found Teeccino. Thank You!
Thank you for a great product.
I'm 63 and have always been grateful for good health. A severe case of sciatica hit me like a ton of bricks eight months ago. When I discovered I had a severe vitamin D deficiency, along with other abnormalities in my bloodwork, I began a nutritional regimen under a nutritionist's care which called for eliminating coffee from my diet. Yikes -- this was radical! Two cups of coffee was my normal jumpstart with more during the day if I was with friends. When I found Teecino in the health food store, I figured it was worth a try. Now I buy it regularly and have a cup when I feel that urge for a hot drink. It seemed pricey until I discovered the coupon in each box. I'm glad to see you are marketing it more widely. Our local Texas-based grocery store has even started carrying it and I let them know how happy I am that they stock it.
Coffee-Free 4 Years Because of Teecino
I was addicted to coffee. When I was diagnosed with Hashimoto's, I was recommended to give up coffee entirely as it is bad for your thyroid when you battle this disease. I was so excited when someone in my Vegan Gluten Free Facebook group recommended Teecino as a replacement. The chocolate is my go-to faux coffee and I like that dandelion root is good for overall health. I had my father try it, as he has cancer and can't have coffee either. Thank you for being a healthy alternative for us.
I cannot drink coffee because of my seizure disorder
I am under strict doctor's orders to stay away from any and all caffeine because I have a seizure disorder. So I switched to decaf but that even has a significant caffeine load (especially if you drink it by the pot). Teeccino looked like a great alternative but I try not to eat any grain products so I am very pleased that there is now the grain free Dandelion Root version of Teeccino. It is delicious. I like it even better than the original. Some people say, "Well, I don't have epilepsy so that doesn't apply to me," clutching their mug of coffee for dear life. The thing is, if caffeine will make a neurologically challenged brain such as mine have a seizure, it's a fair bet that caffeine is probably not doing any favors for even normal brains.
Totally satisfied
My life changed when i my thyroid went into hyper-drive a few months ago. Since i am one to search for the cause rather than treat symptoms with a drug, my diet drastically changed and coffee was not on my breakfast table! Sadly, no smoothie can replace a flavorful cup of coffee. I searched for an alternative and discovered teeccino. Why not give it a try? My endocrine specialist could find no fault with the organic herbal coffee product and i have been totally satisfied with teeccino!