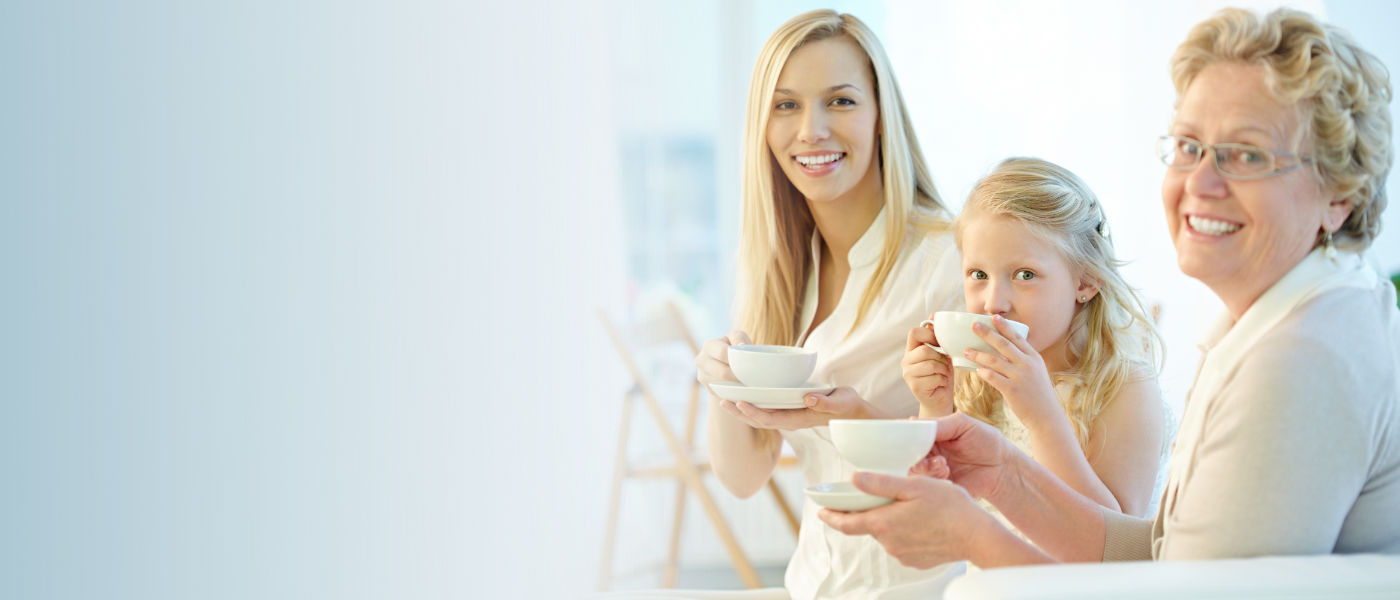 Whole Family Drinks Teeccino
Hazelnut herbal coffee is a great alternative for a low acid coffee
My mother recently needed to switch to a low acid/low caffeine coffee for her health. After much searching and much disappointment, I encouraged her to try Teeccino. She was skeptical but at the same time loves her coffee, so she tried the hazelnut herbal coffee. The next time I saw her, her face lit up and she said, Missy--that Teeccino is really good. Even your father drinks it now. I was happy and relieved for her. I hope this testimonial encourages others to try your herbal coffee and not get discouraged when trying to lead a healthy lifestyle.
Non Acidic!
I love coffee and green tea but found I could not take the caffeine. So made the switch to decaf but then realized I also could not handle the acid content. I remembered years ago I had tried Teecino; and found it a delicious alternative to caffeinated coffee and tea so I looked you up online and crossed my fingers that it was also not acidic. YAY! I fell in love with it again and found my kids love it too. Thank you for a great product I can share with my kids! You have a life-long customer.
Healthy and alkalizing
I am a Teeccino drinker because an old friend who came to visit told me how her doctor told her she had to get off coffee because of her blood pressure. She said she didn't even want to taste fake coffee because her past experiences were very bad (disgusting was her term). She tried the chocolate mint flavor Teeccino and loved it! So, I did some research and found out it is not only healthy, but alkalizing. Coffee is so acidic and loaded with pesticides, so I decided to send for a sample pack of Teeccino! Wow... delicious and needs nothing added!! Then this week I was visiting family up north and discovered my 13-year-old grand daughter was drinking coffee! I always carry my Teeccino with me and I asked her to try a cup. She loved it! So I had a pack of samples sent to her and told her to find her favorite flavors and let me know. I will gladly keep her supplied with Teeccino if she will stay away from coffee! Teeccino is actually a healthy drink!!
I've turned my parents onto Teeccino!
I saw one of your advertisements for the first time in a healthy living magazine that my local HyVee grocery store has. I ordered a free sample and was completely impressed with the flavor and quality of the coffee! I told my neighbors and guests I had over to the house and got them to try samples of the coffee as well. They were surprised that it isn't made from coffee beans and yet the flavor was so rich! I also told my parents (in MO) - my father is a big coffee drinker and I wanted him to have a healthier option. He was impressed with the flavor too. They enjoyed a sampler pack I sent them for a holiday gift. My family pursues organic food, that's why I'm so grateful for a healthy coffee choice; especially in the winter when I enjoy something warm to drink with friends or around holidays. Thanks again for such a quality product! I'll continue to introduce everyone I know to your great line of coffees!
My kids love it too
I stopped drinking coffee and non herbal tea when I was trying to have children and all through nursing my two beautiful kids. After I was no longer nursing the smell of my husband's coffee enticed me to drink a cup again. The acidity bothered me even though it never had before. I was deisring a stronger drink that would not bother me in that way and found teeccino in my local Green Grocer. It was great and not only to I enjoy my full bodied drink (both warm and cold by the way) my kids just love it too. My son likes half almond milk half teeccino more than he likes hot chocolate! It's so wonderful to have an alternative to traditional teas when I want something with more substance and I love that I don't have to think about what time of day it is before I drink worring that it will keep me awake at night. Teeccino is a great product with a lot of great flavors. I purchased more flavors and a large bag online since my local store only has a limited line in stock.
Making the switch
My daughter and I were talking one morning (she's in PA., I'm in CA.) and she mentioned a drink she loved which helped her break the coffee habit, Teeccino Pecan Herbal coffee. I got online, found your website, and ordered a variety sampler. I fell hard for Almond Amaretto! I do blend in a little regular coffee, decreasing it a little at a time. My next order was a 5lb. bag of the Almond Amaretto (which isn't hurt at all with a wee nip of Amaretto liquor in my evening cup!), and I added the Blueberry Date cereal and a tea sampler to the order. So glad I did because the cereal is delicious, and the teas are so good. I told my daughter how much I liked the cereal, and now she's a fan also. A happy customer family coast to coast! At Christmas I wrapped boxes of the product to give as gifts to a few friends. Very well received and appreciated by all, so now there are a few new customers :)